Rose Gin Rickey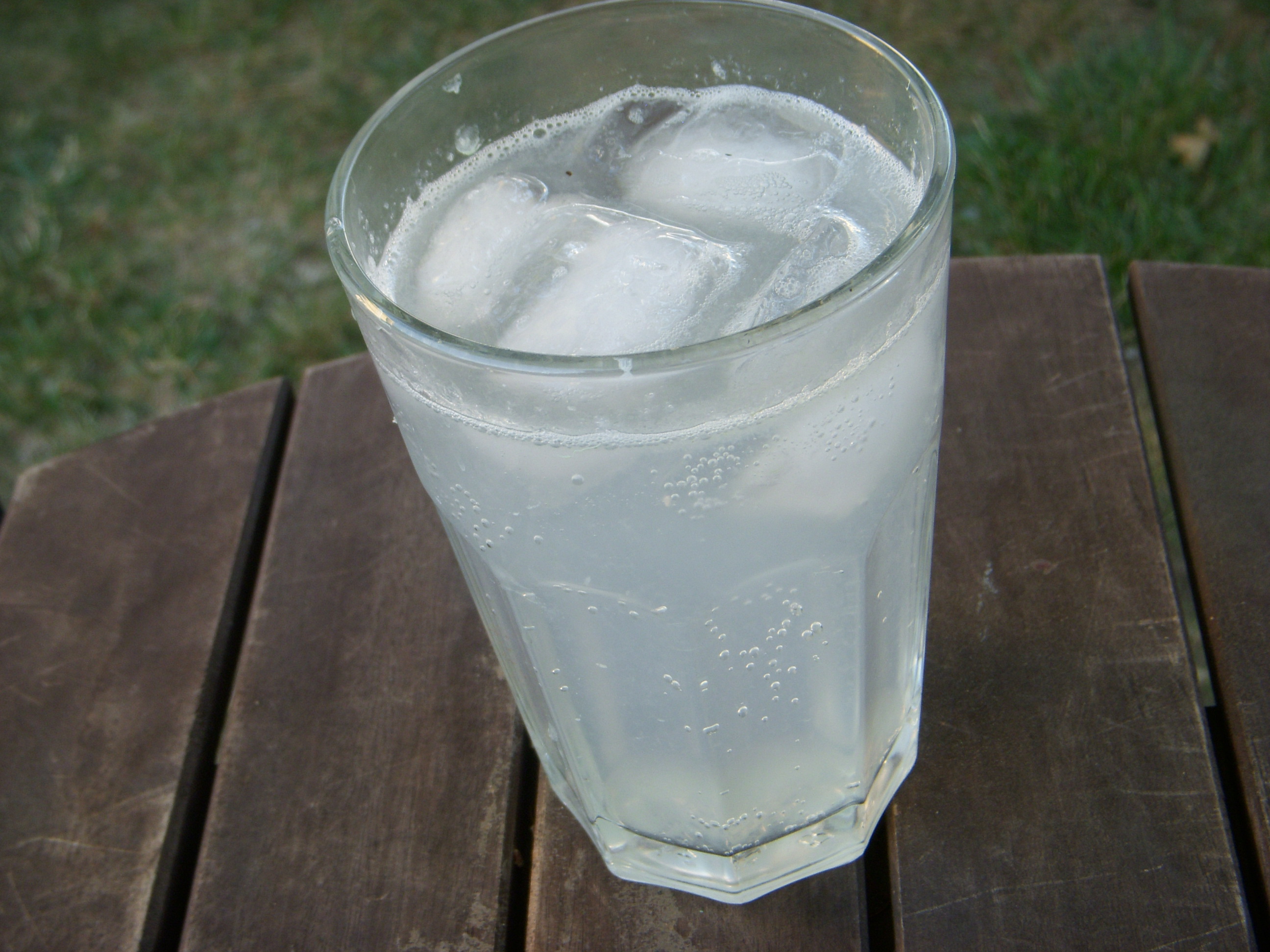 I have a "could use" problem. Meaning – it's all too often that I go into a store (emphasis on delis, ethnic markets, farmers markets) and find food items (emphasis on bottles, jars, spices) that I could use but absolutely do not need. As in: "Oh boy, a 10 oz. bag of garam marsala – LET'S BUY IT. We could use it all the time." Or,  "Of course I'll use this entire bottle expensive French orange oil, are you crazy? I could totally use that."
That, and I'm a sucker for artisan food items, small businesses, and craftspeople. How can I say no, when the person who slaved to make this bottle of raspberry-chardonnay vinaigrette is STANDING RIGHT IN FRONT OF ME, IMUSTBUYTHISNOW!
And so it goes that we have an overwhelming array of condiments, oils, spices, sauces, and specialty ingredients in our overflowing kitchen/pantry. Do you need any habanero ketchup from Belize? Some bacon barbeque sauce made in North Hollywood? How about some French sprinkles (yes, sprinkles)? Maybe you'd like to do a mustard tasting with six different kinds of mustard? Come over to our house. These are all things that I thought that I of course would use – mainly because I could – but that are sitting around with seals unbroken or mere teaspoons used.
I've been trying to make more of a commitment to using such items, which is the space from which this cocktail recipe arose. I got it in my head one day that rosewater (see here) and gin would be a refreshing combination for a pre-dinner, hot day cocktail hour, and set about finding a good canvas for the addition of this floral, perfumy ingredient. Rosewater, for those that might not know, lends a quality not unlike eating an incredibly fragrant flower – but without the vegetal texture or aftertaste. It's almost ethereal, and incredibly romantic – but is used in very small quantities, which makes the flavor subtle and even more alluring (did I just cross over to the place where I start to use ridiculous adjectives to describe food?).  It's added to a lot of sweet things all over the world, and is starting to see a resurgence here in the US. I made some rosewater ice cream last year for Brett's birthday (thanks to Erin), and it was delicious.
Also, "gin rickey" is a really fun thing to say.
Rose Gin Rickey

1 1/2 oz. gin
1 1/2 Tbsp. lime juice
1/2 tsp. rosewater
1 tsp. simple syrup (or agave nectar, or just a bit of sugar)
Sparkling water/club soda

– Combine gin, lime juice, rosewater, and simple syrup/sugar in pint glass/highball with a few ice cubes.

– Fill with sparkling water.