Just a cookie, that's all.
by Bowen Appétit on December 7, 2010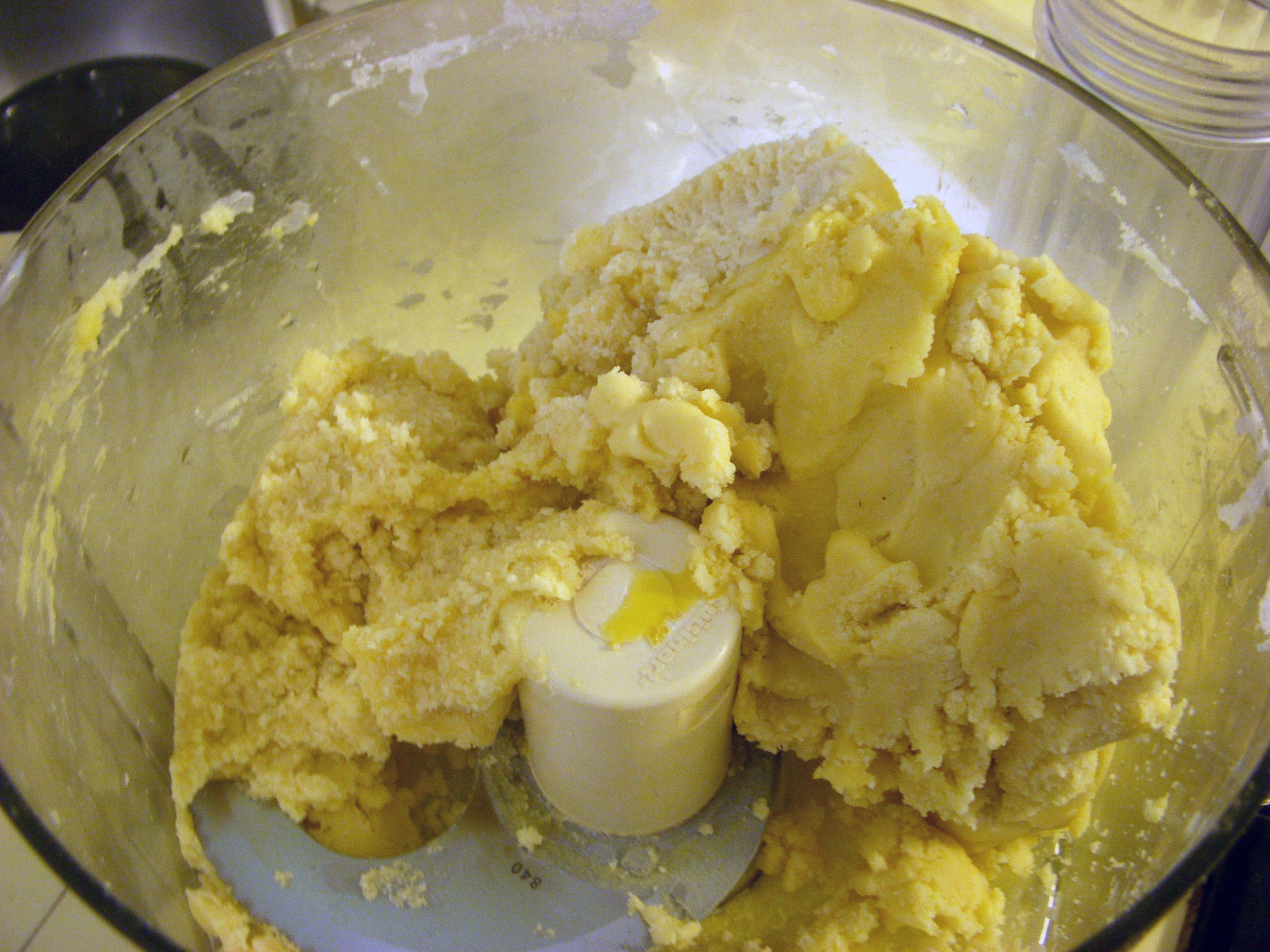 Sometimes, simple is the best. Forget that brown-butter, astro-cinnamon,* 72-hour, balsamic-glazed cookie you've been eyeing … just give me some butter, sugar, flour, and a couple minutes in the oven. I want a cookie even a baby would enjoy (and could make, if you let your baby use knives and the oven). Nothing spicy, nothing tangy, no two-page directions on how to achieve a chewiness that is so perfect it wins you friends and makes you more attractive. I want something a cookie, gosh darnit, not a project.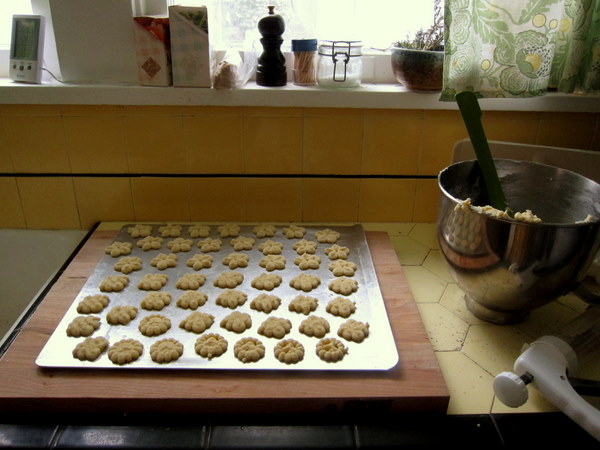 Or at least that's how I felt on Sunday. Every year for the holidays I gift to my student employees a share of a donation through the Heifer Foundation and a little bit of something homemade and festive, but I had so little energy after making the most epic birthday cake in the world (stay tuned) on Saturday that I just wanted a cookie. A straight-forward cookie, no funny business.
And this was it. Buttery, versatile, and as simple as can be.
Butter cookies
Adapted slightly from Martha Stewart (you know, the true vision of simplicity)

I used a cookie gun (my favorite single-use kitchen gadget EVER) to make these, but you can just as easily roll out the dough and use cookie cutters, chill logs of dough and cut them into slices, or flatten balls of dough for a more rustic look. I describe all of these methods at the bottom of the recipe.

3 cups flour
1 cup powdered sugar
1 cup (2 sticks) butter, cut into 8 or so pieces each
1 tsp. salt
4 egg yolks
1 tsp. vanilla
Optional flavorings: citrus zest, cacao nibs, cinnamon or other spices, minced dried fruit, etc.

– Preheat oven to 350F (wait to do this if you do one of the methods below that requires chilling time)

– Pulse the flour, sugar, butter, and salt in a food processor until fairly consistent in texture; the butter pieces should be no larger than a pea.

– Beat the egg yolks and vanilla lightly in a separate bowl. With the food processor on, slowly pour in the yolk mixture until the dough forms a single mass. It should be fairly sturdy, and not sticky. Stir/ process in flavorings, if desired.

– Put dough in the cookie gun and press cookies onto ungreased baking sheets. Bake for 10-15 minutes, until you start to see just the hints of turning golden and the edges are firm. Cool on the sheets for 1-2 minutes, then cool on wire racks.

– If you want to roll out the dough and use cookie cutters: Divide the dough in half and flatten roughly into 1/2-inch thick disks; wrap in plastic and chill for at least two hours. Roll out to approximately 1/4-inch thick and cut with cookie cutters, dusted with flour as necessary if the dough gets a bit sticky. You can always chill the dough again if necessary to firm it up. Bake as directed above.

– If you want to slice logs of dough (always a desire of mine): Divide the dough in half or thirds and form into logs (round or square or any shape, I suppose) as wide across as you want your cookies to be. Wrap in wax paper or plastic and chill for at least two hours. Slice into cookies approximately 1/4-inch thick slices; bake as directed above.

– If you want to make hand-formed cookies, roll into ball approximately the size of a ping pong ball (or really whatever size you want) and press into approximately 1/4-inch thick cookies. Bake as directed above.
* I made that up.