Homemade ricotta
So, I made ricotta. And it was … okay. And then I made some more. And it was glorious.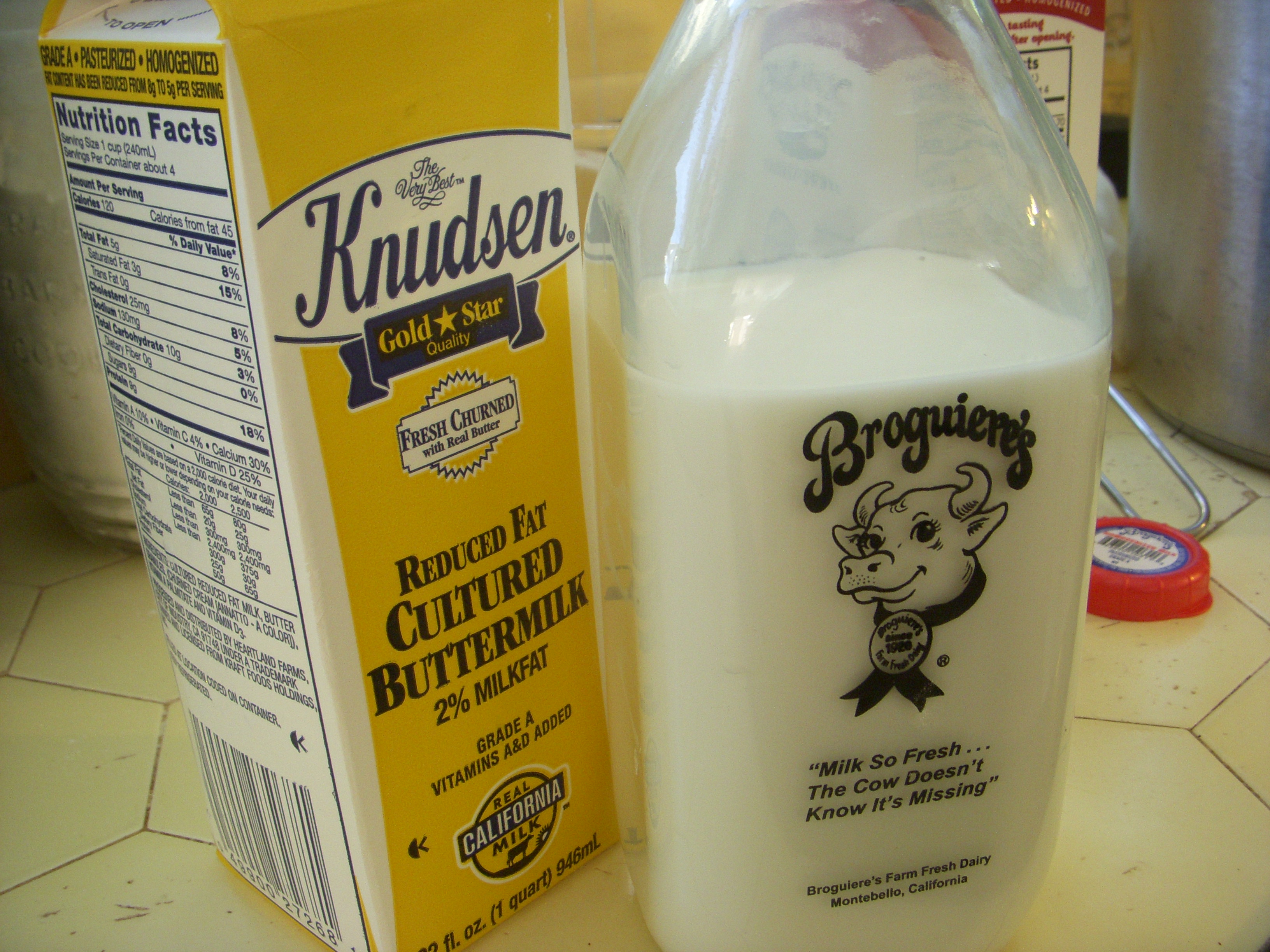 But let's start at the beginning: My first batch was tough and a bit chewy, more like a cheddar than the airy, creamy stuff of my dreams. This defeat, disappointing enough in itself, was made worse by a weekend trip to Pizzeria Mozza, which not only had a pizza menu that made me so overwhelmed with desire that I could barely function, but also an appetizer featuring ricotta that reduced Brett and I to puddles of joy. After some hard questioning of the waiter I learned it was made by Gioia, the same LA-based cheesemaker whence came the burrata of last year's list. This ricotta was soft, pillowy, grassy, and with a slight hint of lemon – no bite whatsoever, a sensation akin to laying your head on the softest of soft feather pillows.  The very next day I went to their website to see about buying some, but found that they sell in minimum four-pound quantities – not that I couldn't (easily) finish that off in a week or two, but figured I probably shouldn't.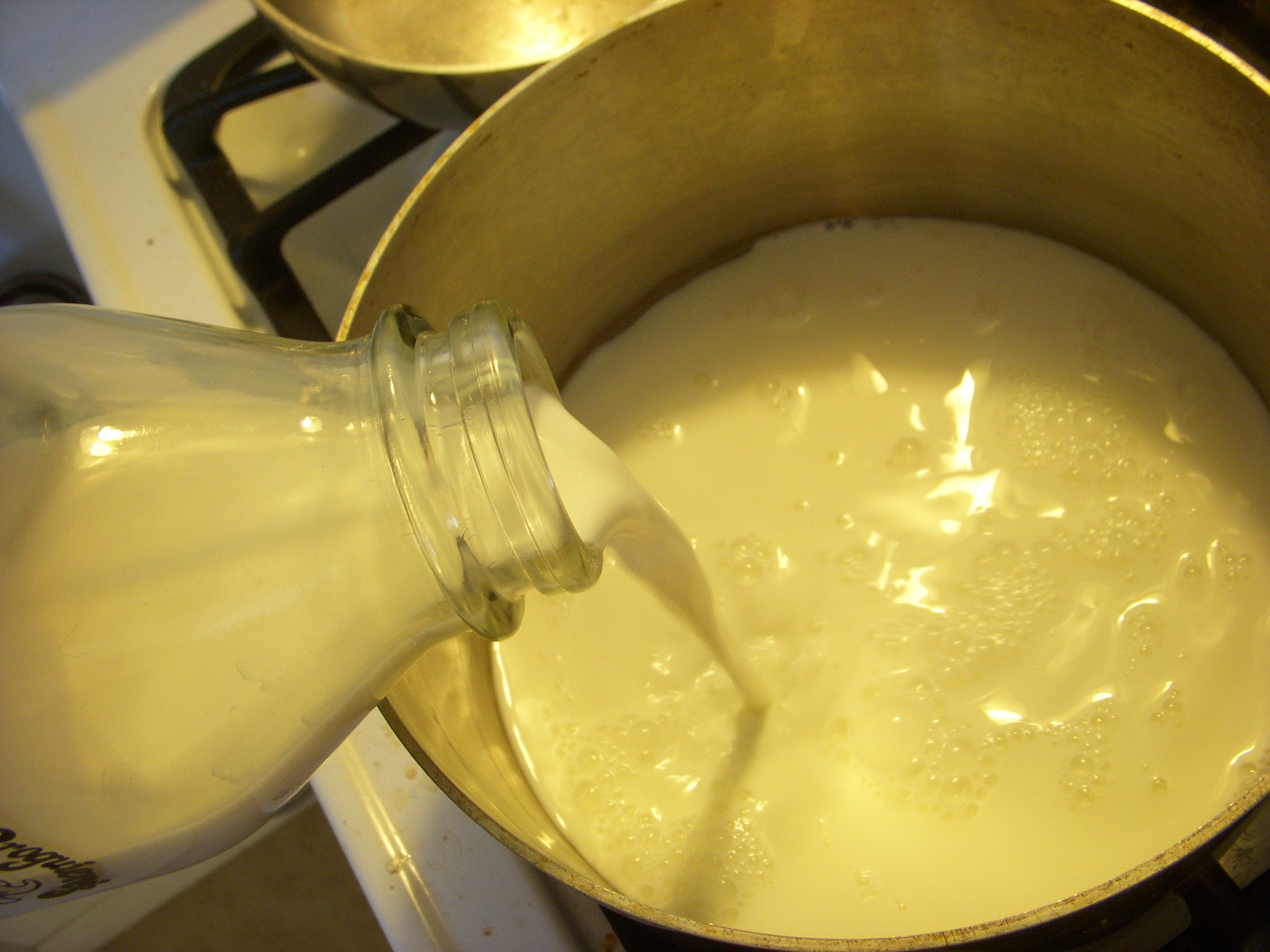 Which to my somewhat overachieving demeanor amounted to a challenge – how dare I stop at just one attempt! I could surely do better. So, this weekend, I tried again.  Aided by a far superior tool for measuring temperature (from this to this, aka I buy Brett awesome Valentine's Day presents), I simmered and steamed and curdled milk and buttermilk to perfection. Well, maybe not perfection (I'm pretty sure it would take some fresh goat or sheep's milk to get to Gioia's standards, and that's unlikely to happen in this household anytime soon), but much closer than before.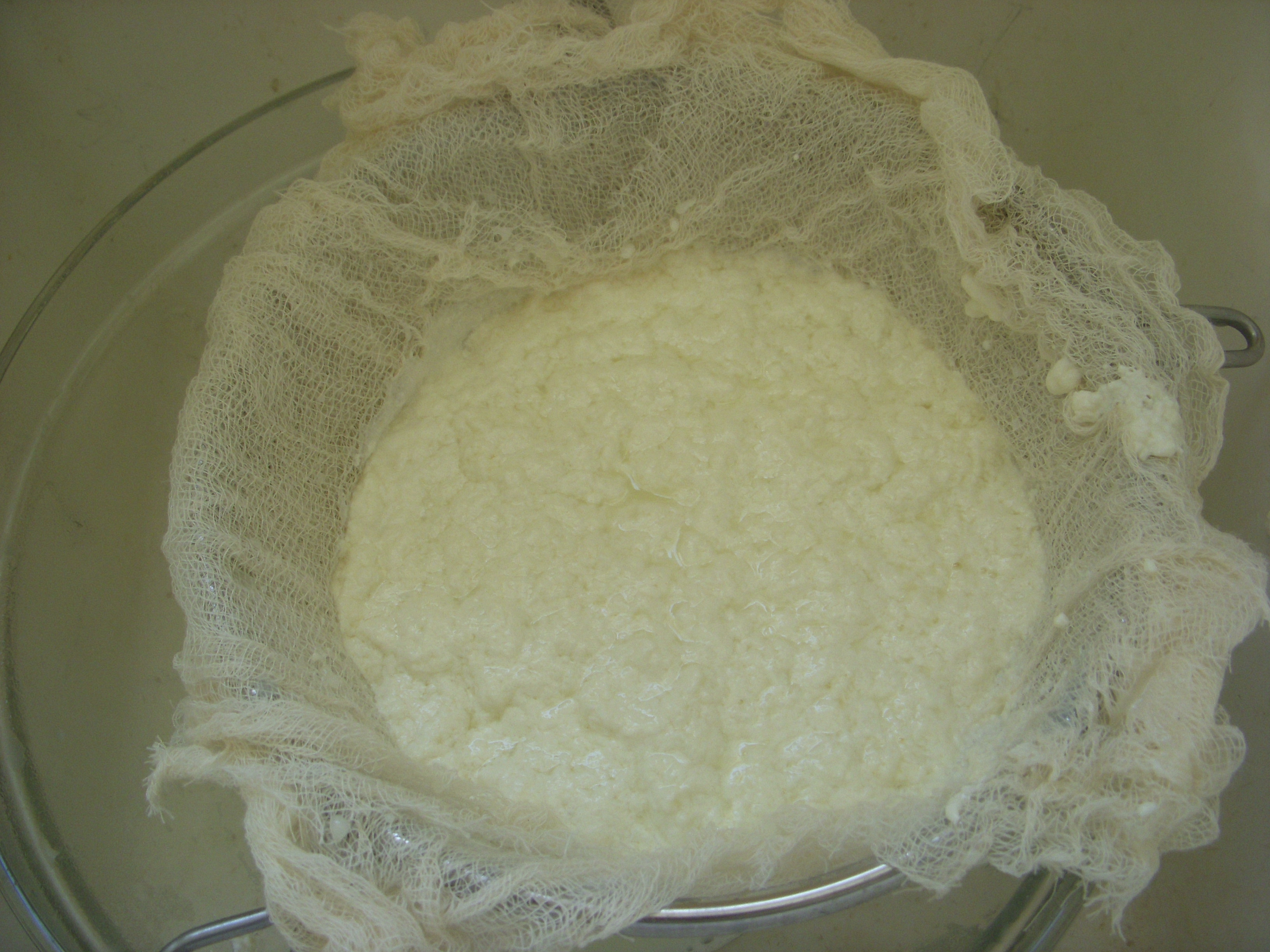 The key is to stop cooking the milk when the curds are barely set – a similar consistency to a not-quite-done scrambled egg – and the whey is still fairly opaque (see photo at the bottom for what you don't want to do). The curds will continue to cook as you strain them into the cheesecloth, and you want to maintain the softness as much as possible. At the end, the mass of cheese in the cheesecloth was somewhat solid on the edges – enough that I could hold it in my hand without it falling apart – but the middle was almost like cottage cheese.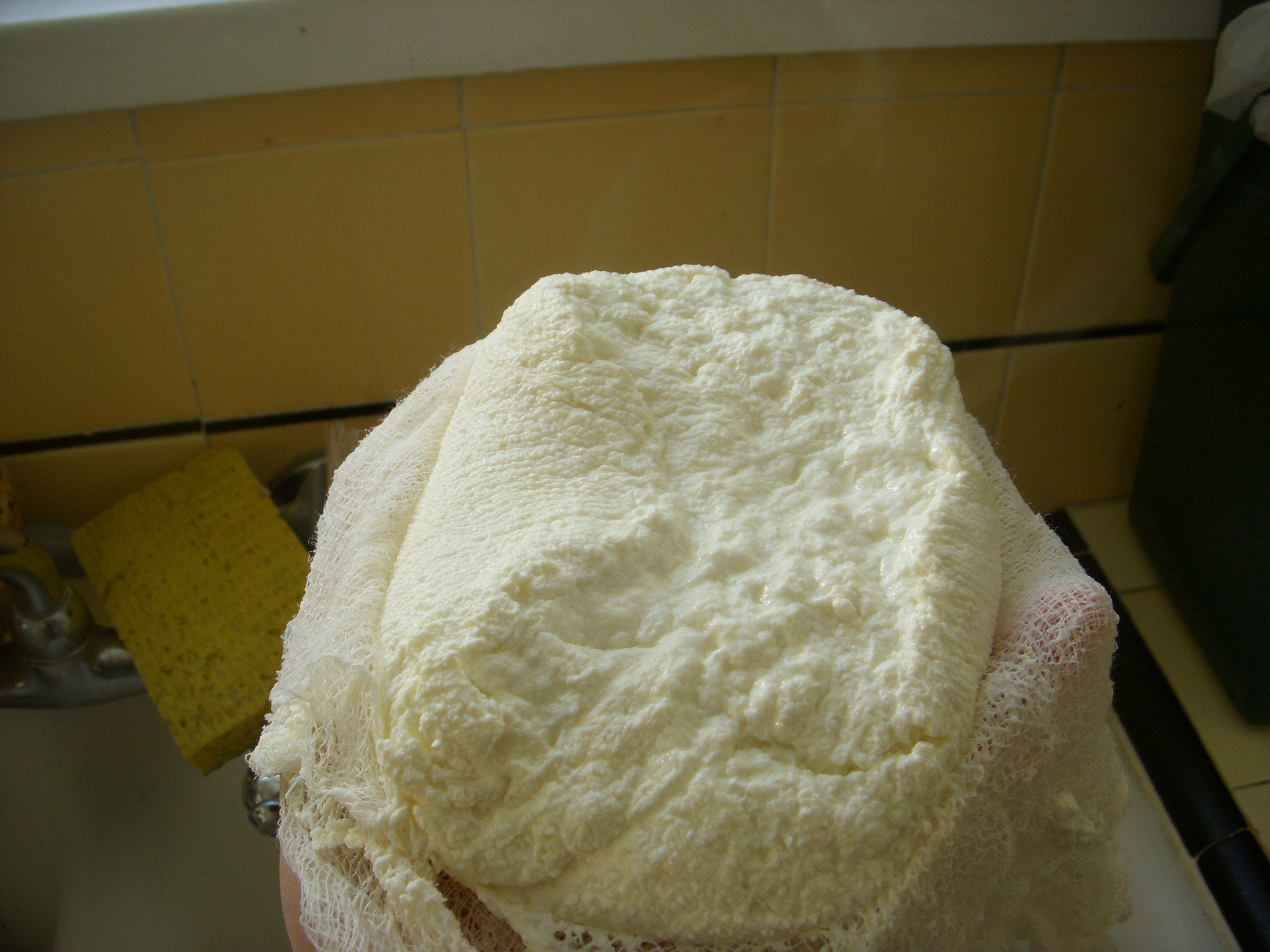 We haven't actually had much time to explore what to do with this fresh ricotta we now have in the fridge, but tonight I put together a quick appetizer to satisfy us between pilates and dinner, which is now smelling quite amazing on the stove (thanks to the husband). We're having arroz con pollo y frijoles negros (ala Rick Bayless), so I spread some of our leftover Tartine bread (thanks again to the husband) with some adobo sauce (we pretty much always keep an open can of chipotles in adobo in the fridge) and topped it with a thick dollop of ricotta and some cooked black beans. I baked them in the toaster oven at 250F for about 10 minutes – until the bread was toasted and the ricotta and beans warmed – and topped them with some chopped cilantro. Paired with a grapefruit margarita (see margarita recipe, sub grapefruit juice for lime juice), life is feeling pretty good right about now (see: opposite of 11 a.m. this morning, work aghhhhhhh).
Homemade Ricotta
From the New York Times, backed up by Smitten Kitchen and The Wednesday Chef


Makes 2 cups of ricotta. Note: there are many trust-worthy sources for recipes for homemade ricotta on the internet, many of which differ significantly in ingredients from this one. I can't really say this is the best, and I'm looking forward to trying others, but this one has worked for me!

2 quarts whole milk
2 cups buttermilk

- Line a sieve or colander with at least 4 layers of cheesecloth, and place in the sink.

- Pour milk and buttermilk into a pot. Cook over high heat, stirring frequently, until mixture is steaming. Curds may begin to rise and clump on the surface, and yellow/orange flecks of butter on the surface are normal.

- When the mixture is steaming, stop stirring.

- The curds and whey will begin to separate, and you can gently use your spoon to move the curds aside and see the separation. You want to stop when the mixture is about 175-180F, but this can be hard to measure accurately – stop when the curds have very apparently separated, but when the whey below is still fairly milky and opaque. Again: see below for a picture of what you don't want to do.

- Remove from the heat and ladle/strain the curds into the sieve (I use a skimmer, but you could use a slotted spoon or even a normal spoon). You won't get all the curds in the pot, but that's okay. Try do to this fairly quickly so the curds continue to cook as little as possible.

- Let the curds drain for about 5 minutes, then gently gather the edges of the cheesecloth and twist slightly to bring the curds together. Don't squeeze the curds directly, but just try gently to get out more liquid. They will be squeezed a bit by twisting the cloth, but don't squeeze the mass of cheese itself. Let sit for another 15 minutes or so.

- Discard the whey (still trying to find something to do with this – there's got to be another use for it, right?). Remove the ricotta from the cheesecloth and put into an airtight container. Refrigerate and use within one week. For ideas, see this article!
This is what happened the first time I made the ricotta – relying on the sub-par thermometer alone, I tried to cook it until 175-180F. The curds cooked way too far, and the whey was completely yellow-transparent.  We still ate 3/4 of it, but it wasn't remotely what I was looking for.