A late-20s sort of cocktail. (Go-to cocktail: Leslie's Americano)
I had a pretty good birthday weekend, you could say.
It involved this:
That's a jar of lard. I made it.
I mean, a pig made it first. But I bought the fat from the pig. Well, from the butcher. But first it was the pig's. And then I rendered it. I melted it, and filtered it. It was exciting. And I put it in a pie.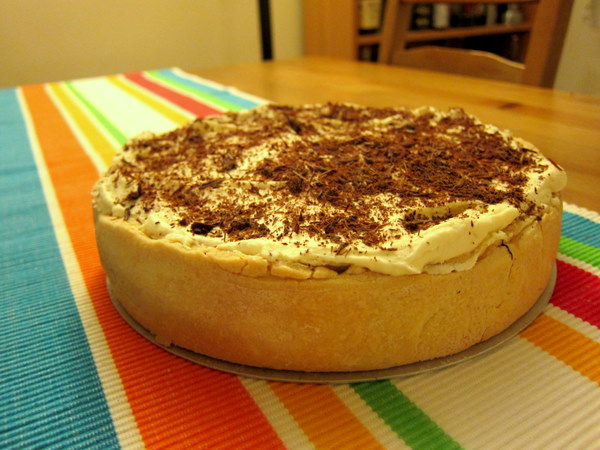 Because it was my birthday.
I did some other stuff too, like biking and picnicking at the beach with food from Gjelina, watching some football, and making a meal based on a vision I daydreamed up earlier in the week (mussels with chorizo and peppers in a spicy tomato broth, with a dash of cream at the end to smooth everything out). Some of these things turned out better than others (ahem, Ducks).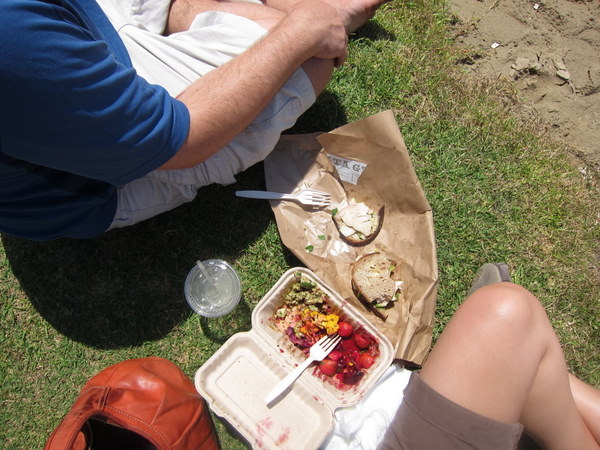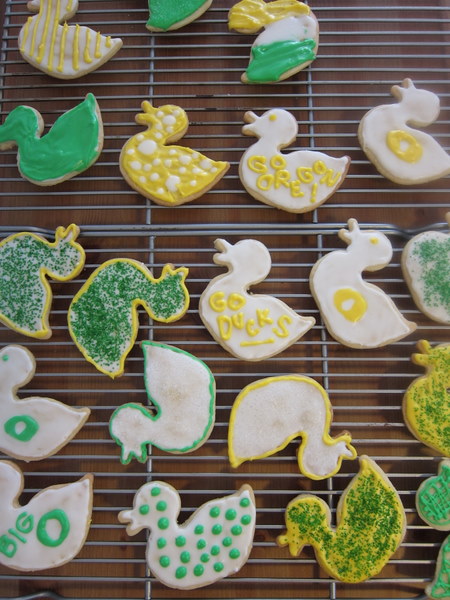 And I got some pretty fantastic presents, like a photography course and this and these, and some of these too.
But enough about how I'm no longer in my mid-twenties. Really I'm here to talk about the cocktail glasses.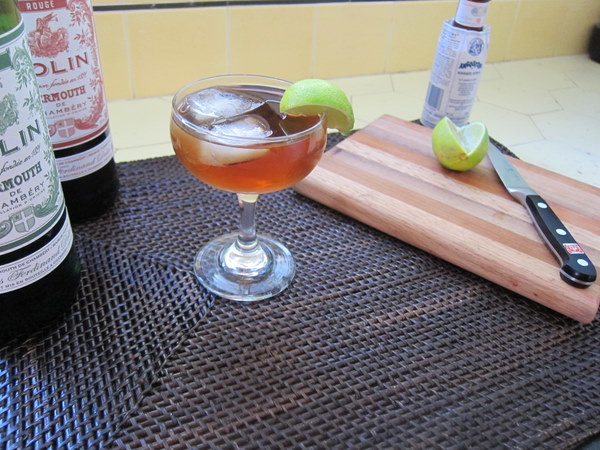 And the cocktail too, I suppose.
Brett gave me a new set of cocktail glasses for my birthday – reminiscent of vintage coupe champagne glasses, but with a bit more depth. They're perfect for a small cocktail along the lines of a martini, a gimlet, or some sort of apertif. Like Leslie's Americano, which is the first thing I wanted when I got home from work today, when it was 102 degrees outside and only negligibly less inside the house.
This isn't to be confused with an actual Americano – a classic (and delicious) aperitif of Campari, sweet vermouth, and soda water. Leslie's Americano is a simple mix of dry and sweet vermouth, a squeeze of lime, and a splash or two of bitters (if you have them on hand). Refreshing, flavorful, and much lighter than most cocktails, it's the perfect thing to drink before dinner. Vermouth is just fortified wine flavored with herbs and spices, which means this cocktail tastes like chilled wine with a little something extra. Like wine with a fancy, exotic hat. Like wine that comes waltzing into your dinner party, filling the room with a refreshing yet spicy perfume.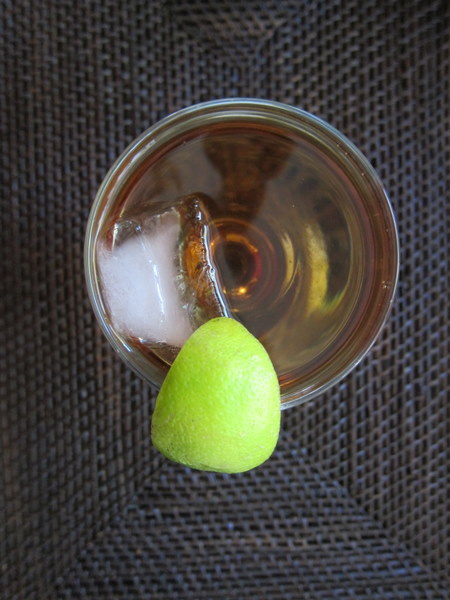 My wonderful aunt-in-law Leslie discovered this cocktail in France some years ago, when told it was improper to have wine (as opposed to a cocktail) before dinner.  She's not partial to hard alcohol, so asked if there was a cocktail without it and received this, which they erroneously told her was an Americano. But now we call it an Americano too, and it's on pretty steady rotation in our house. This is a perfect cocktail to have when you want something not quite so strong, and a classy and unique option to serve when friends come over or at the start of a dinner party. Classy and unique – just like me, now that I'm in my late twenties. Or something.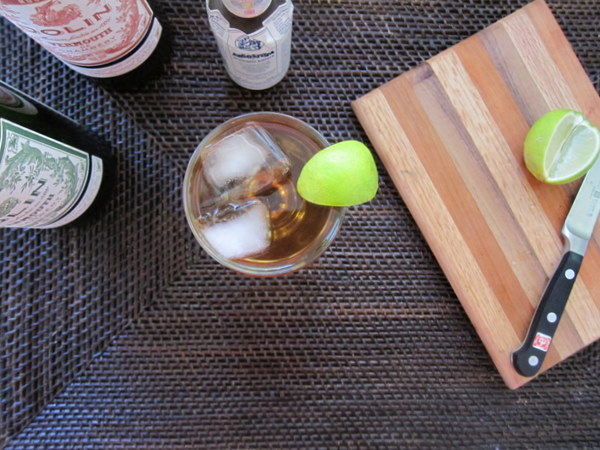 A note about vermouth: It's somewhat (but not entirely) important here to get good vermouth. You can easily use Martini and Rossi or other options you can find at your local grocery or liquor store, but since vermouth is a really important (read: almost only) ingredient in this drink, you want to make sure you actually enjoy drinking it.  We started using Dolin brand when we started drinking this drink, and it makes a noticeable difference.  Since vermouth is basically wine and you likely consider the quality of the wine before you buy it, you might think about your vermouth similarly when it takes a bigger role in your cocktail. Having higher quality vermouth also makes a difference for Manhattans, martinis, and other cocktails that emphasize or feature vermouth significantly, so it's a good thing to have around!
Leslie's Americano

Easily scalable!

Equal parts sweet and dry vermouth – this time I used 1.5 oz. of each
Dash of bitters (optional, and various types/flavors of bitters would work)
Lime wedge
Ice cubes

– Place ice cubes in glass. Pour in vermouth, bitters, and a squeeze of the lime wedge. Stir. Garnish with lime wedge if desired.