Awesome New Life food: filled cream wafers and roasted sunchokes, among other things
by Bowen Appétit on December 19, 2011
So. Friday was my last day at work. There's quite a bit I could talk about here – like the heart-warming, breath-taking support I saw from my coworkers and friends at the college over the past few weeks. Or how exhilarating and terrifying it is to up and jump off the professional path I've been on for more than a decade. Or how exciting it is to be sitting here writing this, in the middle of the day on a Monday, at my favorite coffee shop – watching people, watching the weather, watching the Christmas lights twinkle at the cleaners across the street, watching whatever I feel like I want to watch. Not every day will be like this one, but I love knowing that unscheduled days like this one will come along more often, giving me the time to reflect, to experiment, to slow down a little.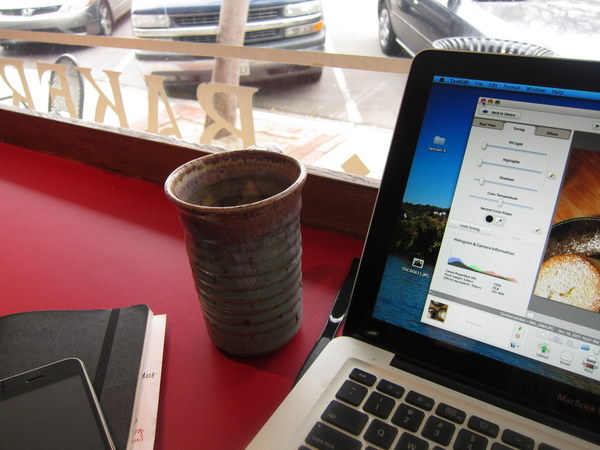 Maybe I'll work on writing. Maybe I'll work on taking better photos. Maybe I'll start writing letters to my grandmother again. Maybe I'll make four of the same cake with slight differences, figuring out which one I like best. (p.s. I need to find people to eat all this cake. Any volunteers?)
I'll need to carve out that time, as my days fill up with working at the cooking school and taking classes (8 hours/week of para-professional culinary school through March) and the already-growing list of projects I want to start.  In other words, I need to be okay with sitting here in the middle of a Monday even though I have three batches of cookies to make today and I should probably clean the kitchen and I need to finish Christmas presents and I want to take some photos while there's still some natural light today.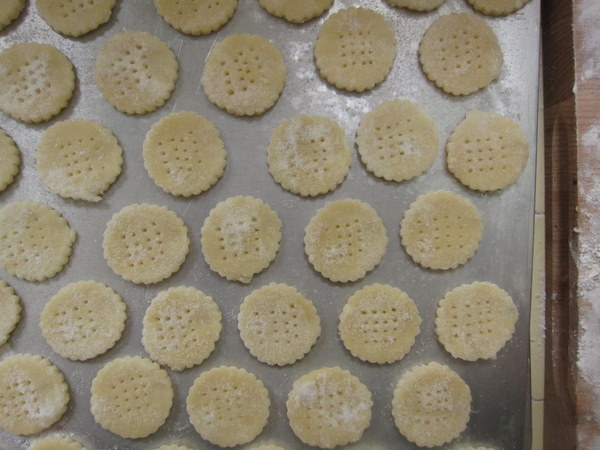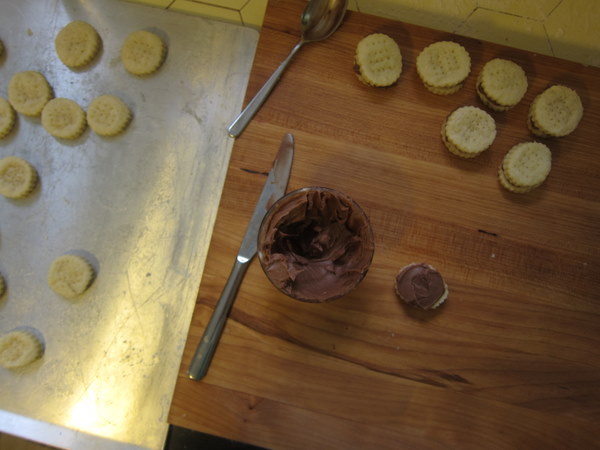 But let's not focus too much on all of this – no need to indulge creeping anxiety about how I'm going to relax more in my new life.  Instead let's talk about the relaxed, celebratory weekend we just finished.  Friday was happy hour with coworker friends and dinner at the new mid-century modern, bistro-style restaurant in the Village. Saturday was Oaxacan bloody marys, pan dulce, and Mexican scrambled eggs for breakfast, and a late lunch/early dinner from the newly opened kitchen at our favorite local wine bar. Saturday night we had a party at our house, a full house fueled with a spread of appetizers and some holiday cookies from the classic Betty Crocker Cooky Book (a recipe for one of them is below).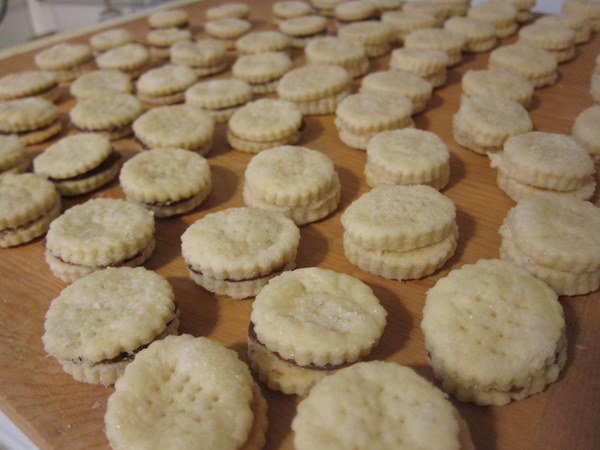 Sunday night we made dinner to celebrate the first Sunday evening in what feels like years that I wasn't catching up on work and that Brett wasn't deep in a textbook or homework assignment. (Did I mention that my wonderful husband finished his Masters program on Friday? Friday was quite a day for our little family.) We celebrated our new sort of weekend end with a relaxed dinner – fresh seafood from the Farmers' Market, a recipe from a new cookbook I received from coworkers as a going away present, fantastic Oregon bubbly (a congratulations gift from Brett's parents), and some individual souffles (homework from this week's baking class).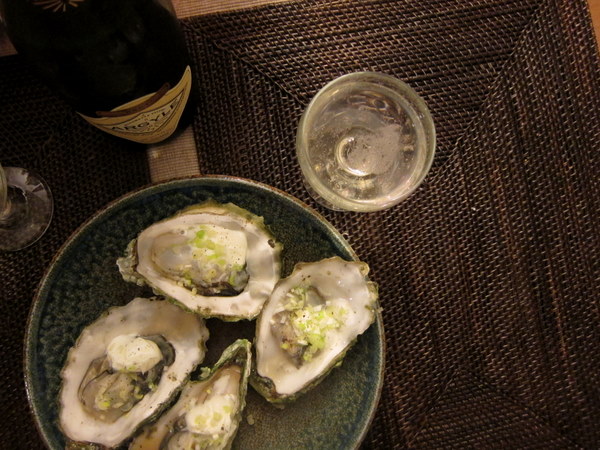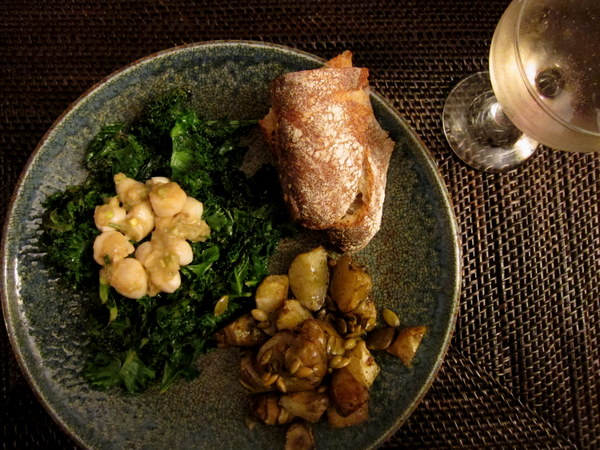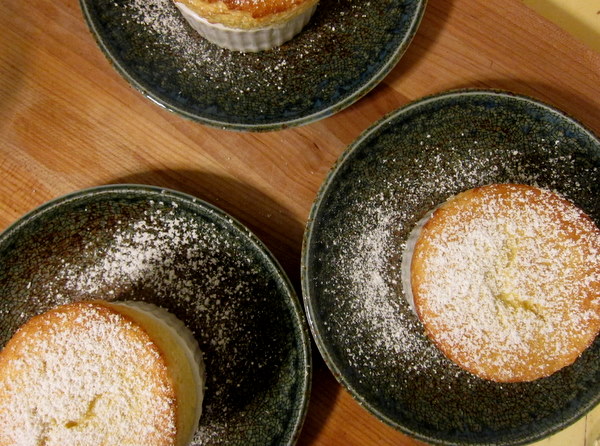 Awesome New Life Fall Sunday dinner menu
Lightly roasted oysters with homemade crema, finely chopped scallions, and lemon juice
Pan-seared bay scallops topped with a sauce of anchovies, olive oil, rosemary, lemon, and garlic, over a bed of lemony sauteed kale
Roasted sunchokes with toasted pumpkin seeds and pumpkin seed oil (see similar recipe here)
Argyle sparkling wine
Gran Marnier souffles
I can't say we'll be eating oysters and souffle and drinking champagne every Sunday night of our New Awesome Life, but this was a pretty good start.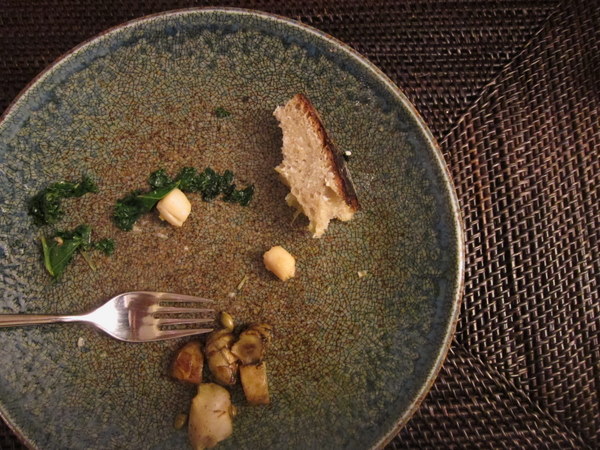 Filled cream wafers two ways: peppermint chocolate and vanilla orange blossom

Adapted slightly from Betty Crocker's Cooky Book

These cookies are unlike any I've ever had before – an incredibly flaky, unsweetened cookie that melts in your mouth, lightly coated with sugar and filled with a simple, sugary icing perfect for creative flavoring. I made half the filling with cocoa powder and peppermint extract, and half with vanilla bean paste and orange blossom water (we got ours in Paris two years ago but I've also seen it at Italian and other ethnic markets and at gourmet grocery stores).

Makes about 4 dozen cookies.

For the cookies:

1 cup (2 sticks) butter
1/3 cup heavy or whipping cream
2 cups all-purpose flour
Granulated sugar for coating cookies (~1 cup or less)

For the filling:

1/4 cup softened butter
1/4 cup powdered sugar
Flavoring (quantities are suggested starting points for a full batch of filling – you should taste and adjust as necessary):

Basic: 1 tsp. vanilla
Chocolate/mint: 1 1/2 tsp. cocoa powder, 1/2 tsp. peppermint extract
Orange/vanilla: 1/2 tsp. orange blossom water, 1/2 tsp. vanilla (or vanilla bean paste)

Food coloring, if desired.

– Mix together the butter, cream, and flour until thoroughly mixed (you do this by hand or use a mixer). The dough will be quite thick. Wrap the dough in plastic wrap and chill for at least one hour.

– When ready to make the cookies, preheat oven to 375F.

– Roll dough 1/8″ thick on a floured surface, and cut into rounds approximately 1 1/2″ across. (I used a biscuit cutter with scalloped edges, but you could use a glass or any other cutter. Other shapes would be okay too, but since the cookies puff you should choose something without too much intricate detail.)

– Fill a low bowl or plate with granulated sugar and coat each cookie with sugar, lightly pressing it onto each side. (The sugar won't coat the cookie – that's okay.) Place cookies on an ungreased baking sheet. They can be fairly close to each other, since they don't spread laterally.

– Prick each cookie in 4 places with a fork. (I did this in rows to form a square pattern, but you can do it how you wish.)

– Bake the cookies for 8-11 minutes, until well puffed but not turning color.

– Put two cooled cookies together with filling.

– Filling: Mix ingredients together well and adjust flavoring to taste.