Nearing the end – Food List catchup + go-to cocktail
Early tomorrow morning we're headed to Oregon for what is sure to be a lovely week of family, of friends, and of relaxing. I'm looking forward to many good meals, plenty of good wine and beer, lots of time with loved ones, lazy mornings with books and magazines, and enjoying some good old-fashioned Pacific Northwest rain.
I have some work to do as well – you'll notice there's a few outstanding items on the list, with only one week to go.  A good friend noted this morning that if I posted a graph of list item completion, you'd see an incredible increase over the last few months, and that is certainly the case.  It was hard to see the urgency in mid-February, but I've certainly felt it over the last few weeks.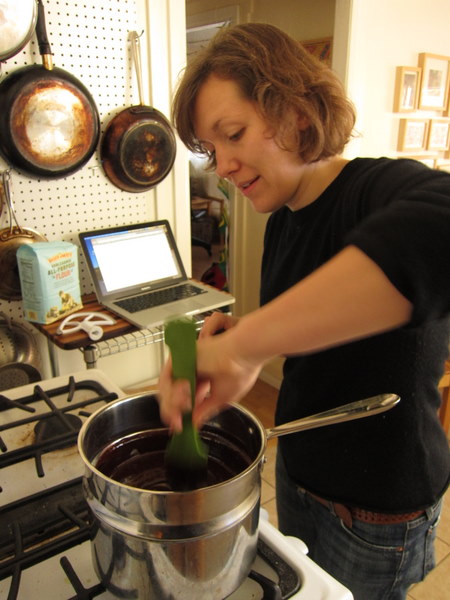 Photo credit: Tawny Mata
As I've got plenty of packing left to do before I leave to teach tonight, let's get right to the update, including one particularly important go-to cocktail: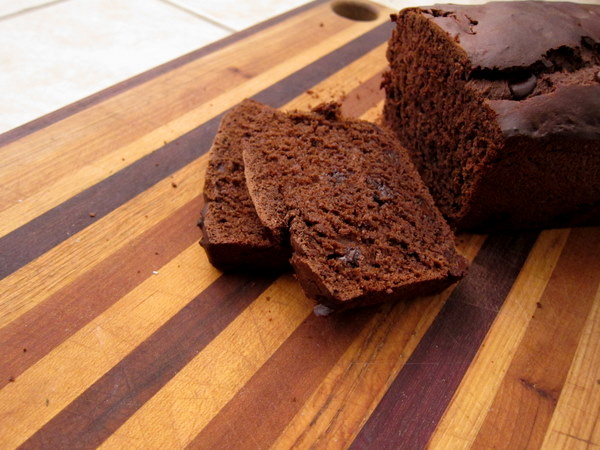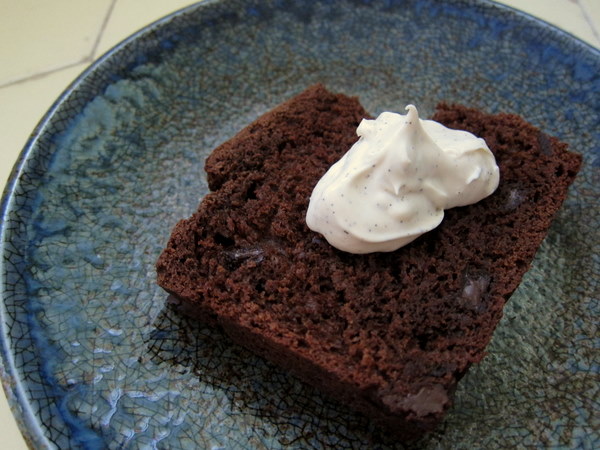 Chocolate bread from David Lebovitz I grew up frequenting a local Minneapolis bakery with the most amazing  chocolate bread. Yeasted (as opposed to a quick bread), chewy, dense, and studded with chocolate chips. We'd slather it with cream cheese or Mascarpone cheese and eat it as a snack, and I wish I could have appreciated then how well paired this is with a steaming cup of coffee, perhaps on a cold afternoon right before Christmas.  I bookmarked this recipe from David Lebovitz quite a while ago, hoping one day to be able to recreate the bread that I so rarely see at other bakeries. I left out the nuts, as I figured I'd spend my Christmas outside of the hospital, and with no cream cheese or Marscapone in the house I mixed the last bits of my homemade crema with some vanilla bean paste to put on top.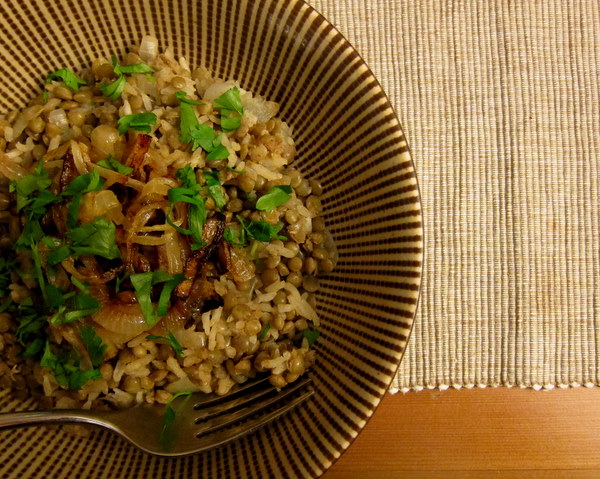 Egyptian lentils and rice from Mediterranean This was unfortunately a somewhat lackluster recipe from a cookbook we otherwise like very much. Rice and brown lentils, lightly (a little too lightly) seasoned with cinnamon and topped with fried onions and parsley. Once we added a big dollop of leftover tzatiki, we liked it much more.
Making croissants Okay, so you'll have to give me a little leeway on this one. Twice this fall I've scheduled the time to make croissants – two full days to be available at intervals to deal with the dough and with preparing the final rolls for baking. Once we dealt with some unexpected obligations, and once we found ourselves in an unexpected mid-November heat wave, far too warm in the house to keep butter cool and malleable. But I count this one finished because I've put myself in a situation in which I'm guaranteed to make them in the next couple of months – the baking course I'm taking ends with two weeks of puff pastry and croissants.  I may not have eaten a croissant by my own hand before the end of 2011, but I know I will be soon enough.
Having a dinner party You'll have to give me a little more than a little leeway on this one. (If you're getting exhausted, don't worry – there's a strong cocktail coming up around the next corner!) Yes, we've had plenty of people over for dinner. You could call all of those dozens of times one sort of dinner party or another. In my mind's eye I saw a classic sort of dinner party – a bit dressier than normal, with a cocktail hour and somewhat of a formal menu.  I guess we've done that over the year, just not as intentionally as I may have imagined.  And then suddenly it was October, and then November, and our weekends were gone (poof!) like a wisp of holiday spice-tinged smoke.  So if there's any guilt left at the end of this year's list this would be it – but for now I'm just going to hope you're distracted by this: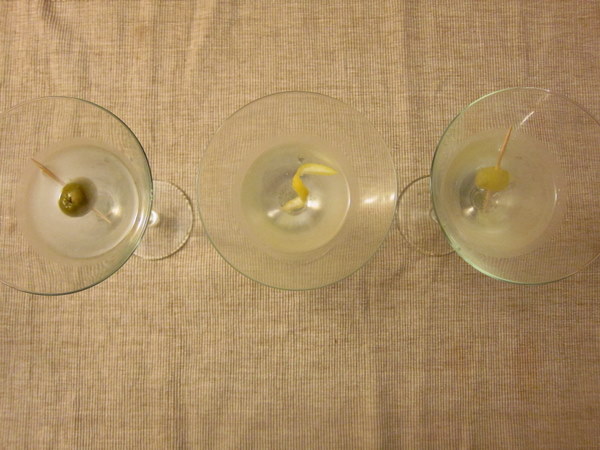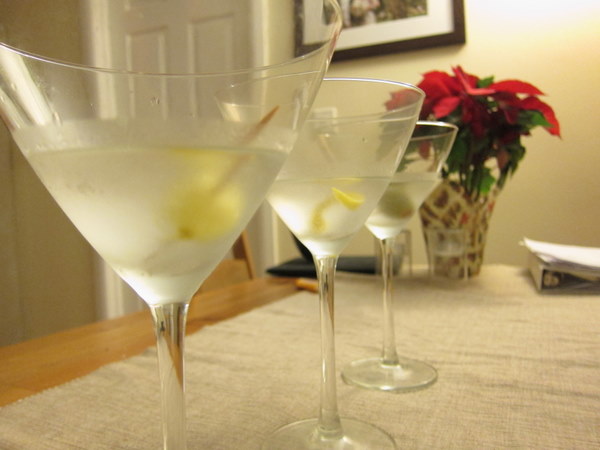 Go-to cocktail: classic martini There's a lot to be said about a martini – ingredients, technique, serving method. But I'll just tell you how we do it:
Close-style Martini

2-3 oz. high-quality gin (including Hendrick's, though take that flavor into consideration when choosing a garnish)
Splash of dry vermouth
Ice
Garnish – among other options: lemon twist (our favorite), olive (with a bit of olive juice, for a dirty martini), or pickled onion (for a Gibson)*

– Shake the gin and the splash of vermouth in a shaker with ice. Strain into a martini glass and garnish.
We're almost always certain to have the ingredients for a martini in our house, and we pull it out for nice dinners, date nights, and celebrations. It's hard to feel sad when you have a martini in your hand – for the obvious reason, but also because you feel mighty classy.
* You might also consider making up new kinds of martinis with unique garnishes – like the Eureka (pickled okra) or the Summer Bird (with a pickled cocktail tomato). The world is your martini oyster. (Oh. Wow. An oyster in a martini is a fabulous idea.)