Weekend links, March 12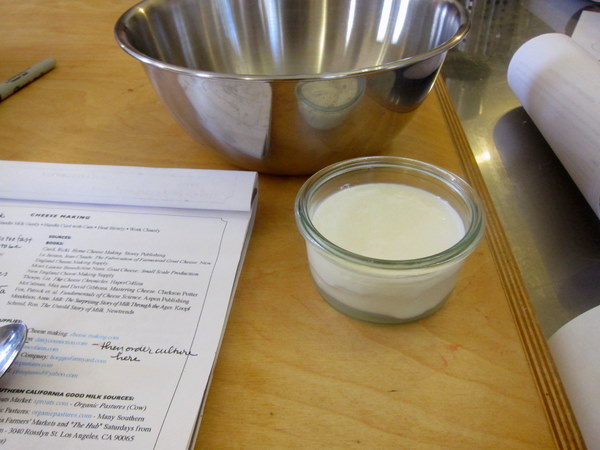 Making chevre, Foodcrafting 101 workshop on Saturday. (More on that later.)
Just in time for … well, anything, The Kitchn published two posts on forgotten gin cocktails. Part 1 (lemon-based) and Part 2 (lime-based).
A clever, artsy project re-imagining how we store food based on how it actually should be stored.
Food that looks good tastes better. A few tips on plating like a pro.
What does a kitchen look like when it has 33 ovens, 3,000 cookbooks, and an annual grocery bill of a cool half million? A tour of the America's Test Kitchen kitchens.
A peek into the life of a recipe developer. Looks kind of like my life, some days. (Let's talk about those ginger-molasses cookies …)
A bit about the science of taste and the importance of using all our senses in eating. (Did you know that part of why airplane food tastes so bad is because there's so much constant noise around while you're eating it?) This is an NPR transcript and a little obnoxious to read in that form, but still super interesting.
And one last thing – just updated the post on my favorite spätzle recipe, which you should make post haste.
Have a great week, everyone!