Spiced donut muffins (and a wish list)
I want someone to wash all my dishes for me.
I want to live in a house with actual insulation and windows that close all the way.
I want my favorite shoes to never wear out, and I want an endless supply of Patagonia yoga pants.
I want to stop accidentally burning myself on the inside of my oven. (Do not ask me why this keeps happening.)
I want to be able to run more than twice a week without my knees staging a coup.
I want to eat a donut for lunch, then maybe a donut for a snack. Then a donut for breakfast the next morning.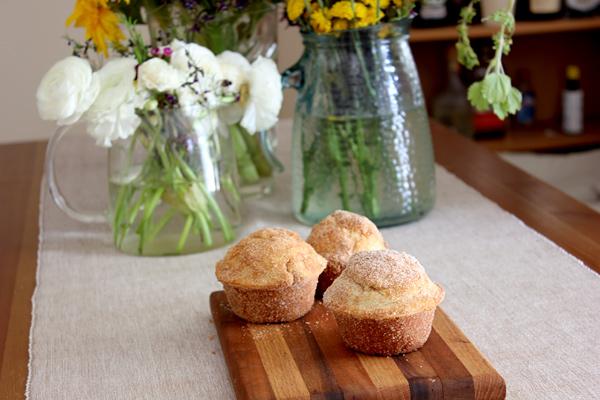 I can't do much about most of those, but that last one I can work with. 
A donut that's not a donut can safely be consumed in volume. A donut that's not a donut is a sneaky little friend. This not-donut donut isn't your grandma's donut. No frying allowed, friends!
Just make a super soft, pillowy, cakey muffin, packed with cinnamon and nutmeg.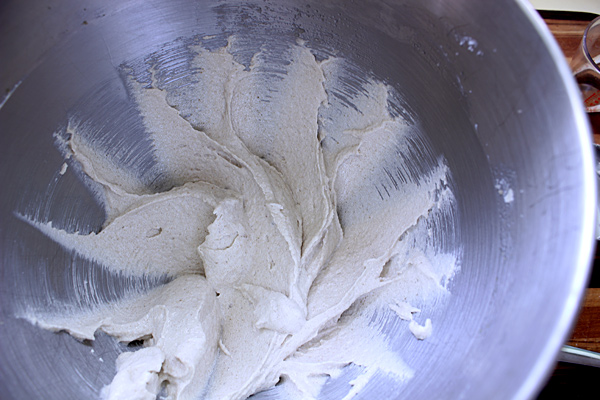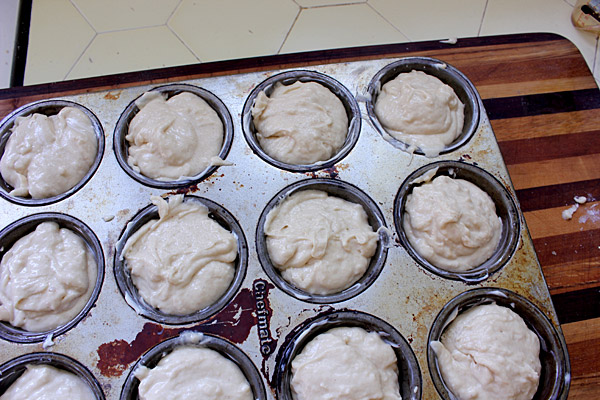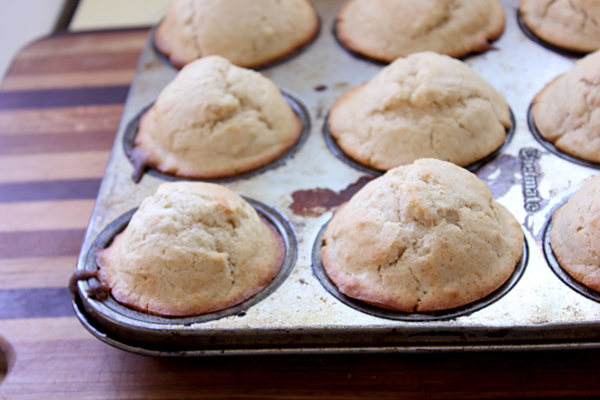 Let your muffins puff up into a lofty dome, perfect for ….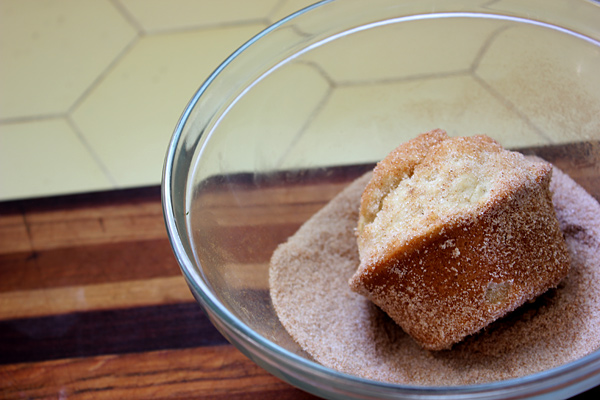 … rolling in cinnamon sugar.
Yes yes, this is all going exactly as planned. Donut consumption coming soon!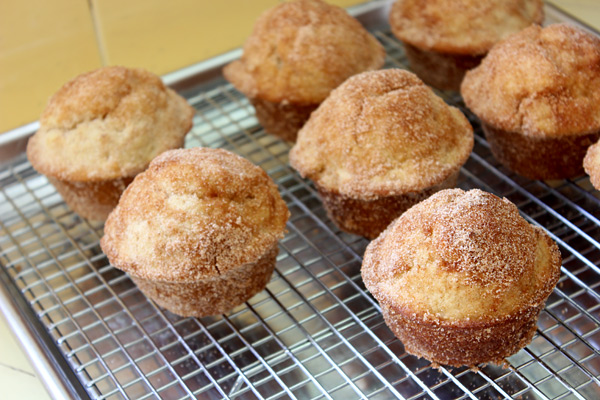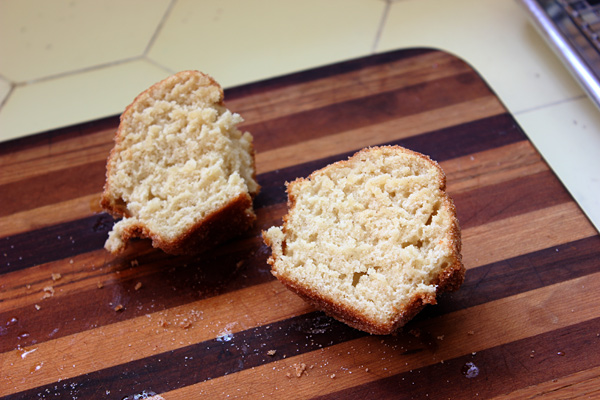 These not-donut donuts are a near-perfect substitute for your favorite cake donut. You can't really substitute for frying, of course, but the muffins have a lovely soft-yet-dense cake texture just like a donut, and the outer coating very well recreates the sensation of eating a freshly-fried donut. I chose cinnamon-sugar here at the request of our neighbor, but you can easily coat the outside with your favorite donut toppings – powdered sugar, chocolate or vanilla (or any other flavor) glazes, sprinkles, etc. And you could make these today for a party tomorrow, unlike a normal donut.
I'm looking forward to a lot more donuts that aren't donuts in my future. Donuts that aren't donuts for everyone!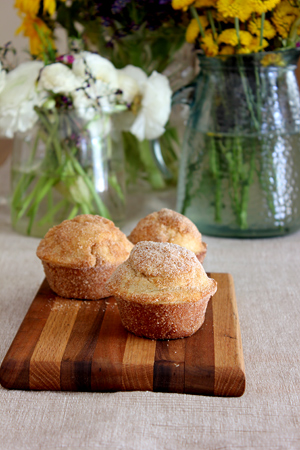 Spiced donut muffins
Adapted from King Arthur

Makes 12 muffins.

For the batter:

2 2/3 cups flour
1 1/2 tsp. baking powder
1/4 tsp. baking soda
1 1/4 tsp. ground nutmeg
1 tsp. ground cinnamon
3/4 teaspoon salt
1/4 cup butter, room temperature
1/4 cup vegetable oil
1/2 cup granulated sugar
1/3 cup brown sugar
2 large eggs
1 teaspoon vanilla
1 cup milk

For the topping:

6 Tbsp. (3/4 stick) butter, melted
1/3 cup granulated sugar
1 Tbsp. cinnamon

– Preheat oven to 425F.

– Butter a standard 12-cup muffin tin. (You can use baking spray here instead, but you won't get as crisp of an edge on your muffins.)

– In a medium bowl, combine the flour, baking powder, baking soda, nutmeg, cinnamon, and salt. Set aside.

– In a medium bowl, cream together the butter, oil, and sugars until smooth, slightly fluffy, and slightly lightened in color (2-4 minutes with an electric mixer on medium-high).

– Add the eggs one at a time, reducing speed to medium if using an electric mixture. Add in the vanilla.

– Reduce mixer speed to low (if using), and add the dry ingredients (in three portions) and the milk (in two portions) to the butter mixture, alternating dry ingredients and milk and beginning and ending with the flour.

– Spoon the batter into the prepare pan, filling the cups nearly full.

– Bake the muffins for 14-16 minutes, until they're a pale golden brown and a toothpick inserted into the middle of one of the center muffins comes out clean or with only a few small crumbs.

– Let the muffins cool until you can comfortably handle them. Meanwhile, mix together the cinnamon and sugar for the topping in a small bowl. When ready, coat the muffins lightly with the melted butter (a pastry brush works well for this) and roll them in the cinnamon-sugar (alternatively you could coat with powdered sugar, or skip the melted butter and coat with glaze). Muffins with store well (covered and at room temperature) for a day or so.