Ginger Oat Shorties, and a bit of neurosis
by Bowen Appétit on December 14, 2010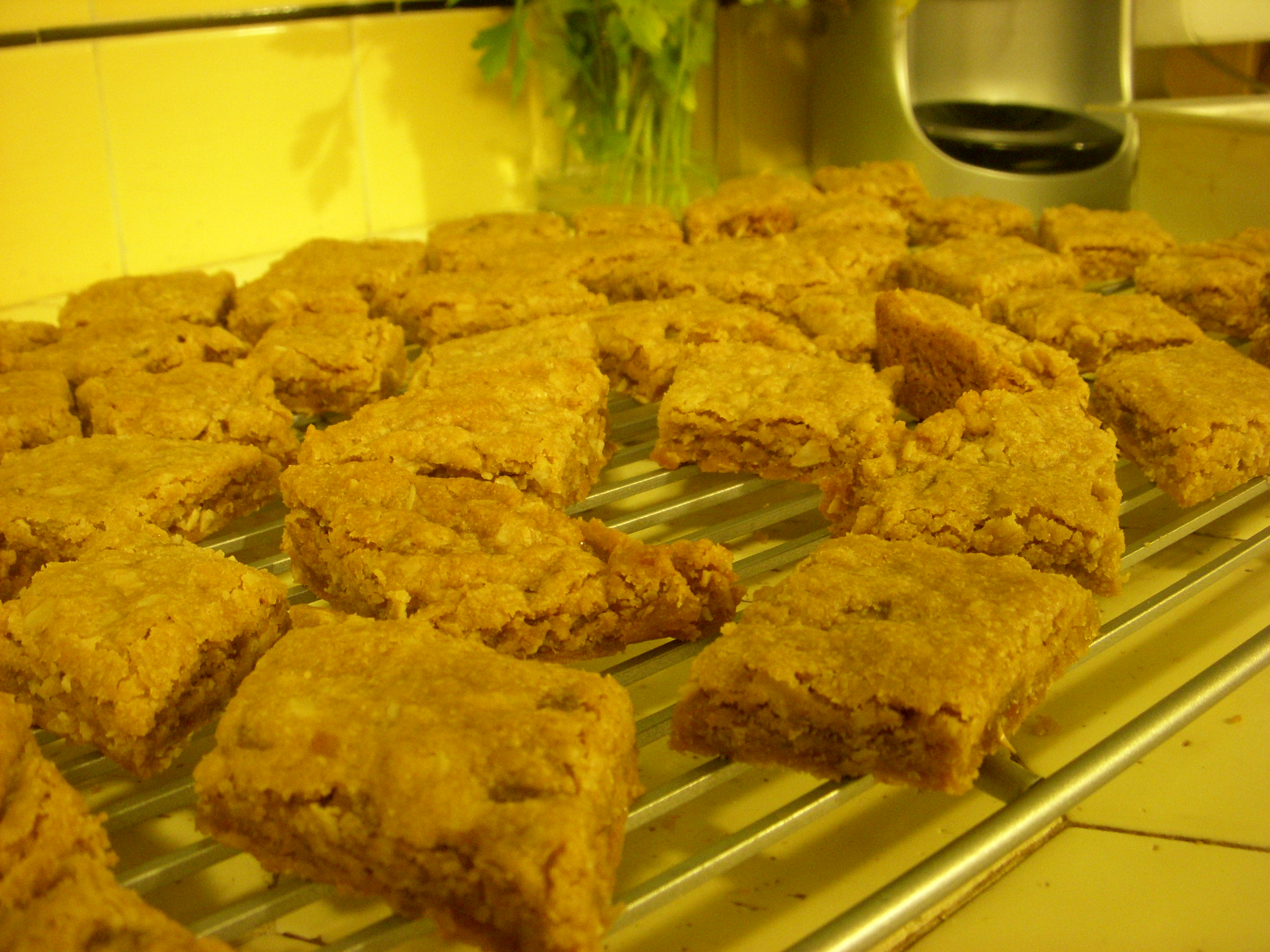 All right folks, it's time. And if you're a friend who lives close, you're in for a treat. Many treats, in fact. Because it's time for Christmas cookie box season, which is one of the most exciting things about the holidays (if you ask me). Not only because it gives me an outlet for producing ridiculous, extreme volumes of baked goods without the corresponding responsibility to eat them all, but because it's one of the few things I do that gives me a real sense of connection to my Midwest roots.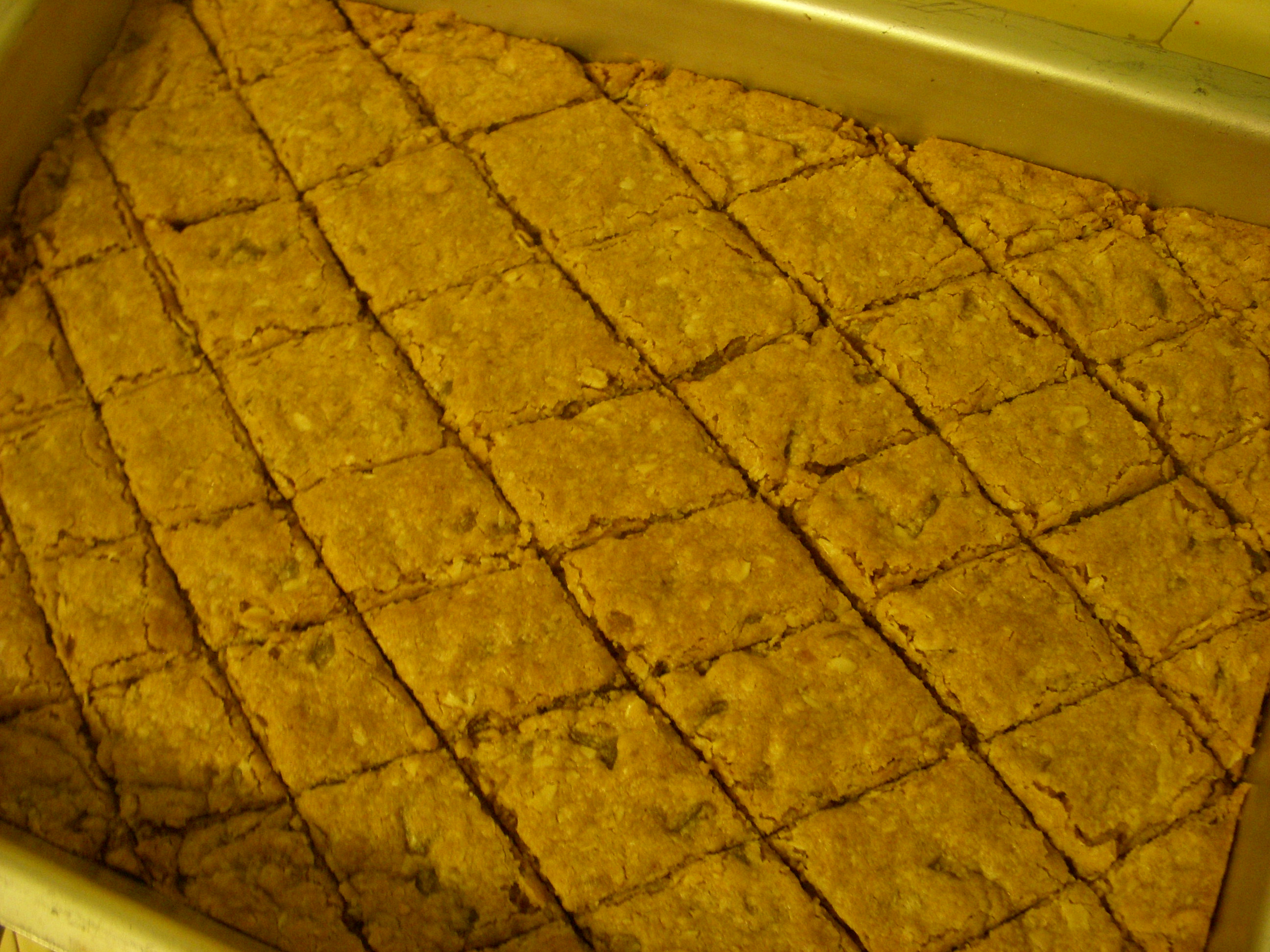 I can still remember, very clearly, the flow of boxes stuffed with Christmas treats that would circulate in the last weeks before Christmas. A few of my very coolest classmates would bring small boxes to pass out to friends, and family friends and relatives would produce entire trays of goodies, from the simplest sugar cookie to the most intricate truffles and wafers.  One girl even made varieties of safely edible raw cookie dough … raw cookie dough … to distribute. Even the thought of it now makes me a bit giddy, same as it did when I was 13.
I would treat each presented box of treats like I did my childhood sticker collection – eating through the assortment until I had one left of each variety, then becoming paralyzed with fear at the idea of running out of a certain kind and instead just letting it sit, uneaten, usually until too stale to finish. I know I'm not the only one here who knows what I'm talking about. Just last year a friend of mine admitted she still had a box under her bed with her Lisa Frank sticker collection – with one of each sticker left solitary on each square of backing. She never found that special use – that mythical, exalted use that would necessitate the last sticker of the panda bear painting a room with neon hearts. Also, no judging my neuroses.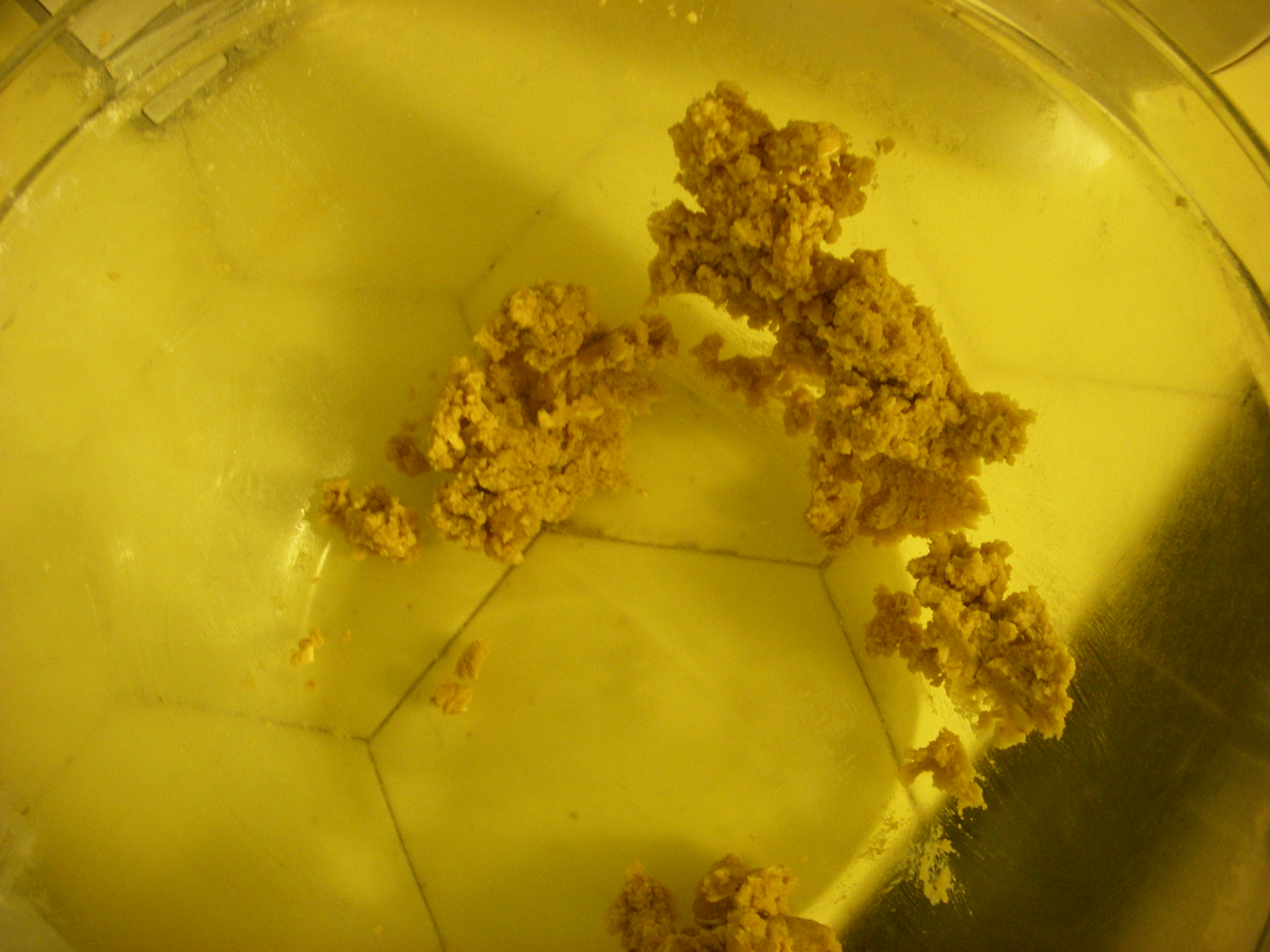 In any case. When I graduated from college and was responsible for producing my own first "real" home Christmas, I knew that cookie boxes would be one of the first things I took on myself. I even talked about it here, in the early days of the blog. This year we're including a few of the classics: peppermint bark, macaroons, madeleines, and vanilla-cardamom spritz. But we've got a few new additions this year, most of which will hopefully be successful and straight-forward enough to include here. I'm about half-way through, and looking forward to an eggnog-swigging, carol-singing, Santa hat-wearing cookie baking session this weekend.
This one's a particularly good new addition. Spicy with ginger, toasty with ground oats, and perfect with a shot glass of eggnog and brandy. (Not that I would, ahem, know or anything.)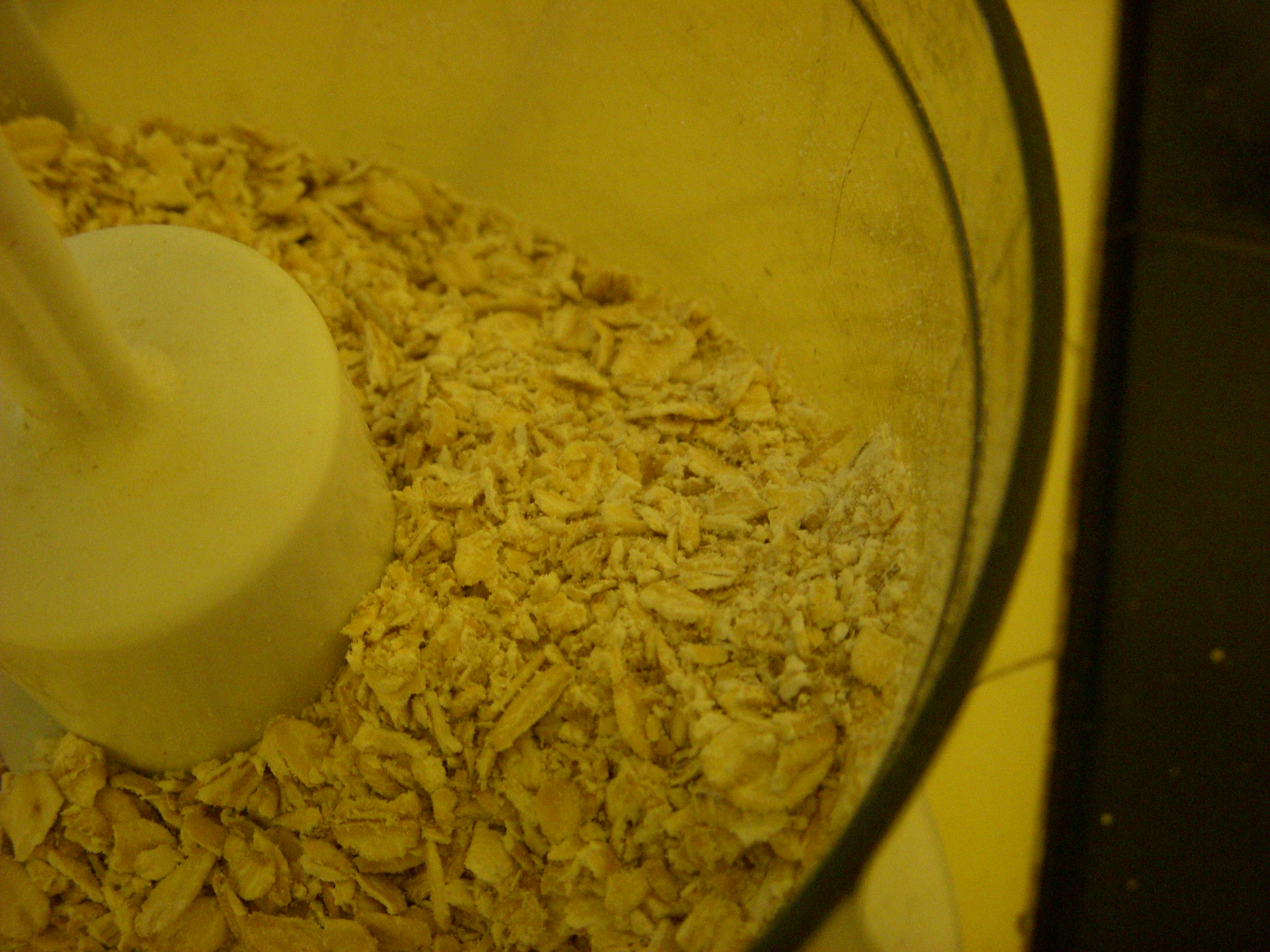 Ginger Oat Shorties
From Aunt Jana

3/4 cups rolled oats
1/2 lb. (2 sticks) unsalted butter, slightly cooler than room temp
1 cup brown sugar
1/4 tsp. salt
1 tsp. ground ginger
1 1/2 cups flour (this recipe is likely particularly accommodating to wheat flour, and next time I'll probably try half wheat and half white)
1/2 – 1 cup candied ginger, chopped (easily available at Trader Joe's, if you can't find it at another grocery store)

– Heat oven to 350F.

– Grind the oats in a food processor or blender until most of the oats are broken and others remain whole. Set aside.

– Beat the butter and brown sugar until light and fluffy (I used a hand mixer, but you could do this in a stand mixer or by hand if you're particularly sprightly). Beat in the salt, ground ginger, and oats.

– On a medium-low speed, mix in the flour. The batter will be fairly thick. With a lower speed, add in the candied ginger and mix until blended.

– Press the dough into a 9×13 pan, and score with a sharp knife or pastry cutter into desired shape (rectangles, triangles, diamonds, etc.).

– Bake until lightly browned on the surface, 30-35 minutes.

– Remove and cut again along score lines. Cool in pan on wire rack, and remove from the pan once cool. The cookies crisp as they cool, and can be stored in an airtight container for at least a week.