15 Go-To Cocktails: Gimlet
My uneasiness with Sundays is somewhat well-documented here, but starting the evening with one of these certainly seemed to calm my nerves a bit.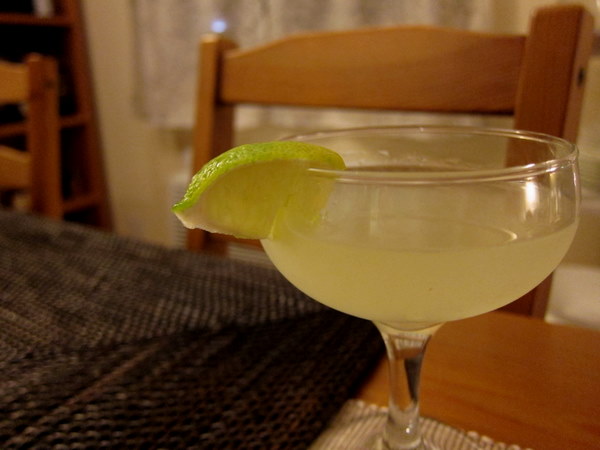 With a butternut squash lasagna in the oven and a loaf of homemade (or rather, husband-made) Tartine bread cooling on the counter, sitting on the couch with a chilly gin gimlet, some stewed eggplant dip and homemade crackers made Monday morning's alarm clock and to-do list feel miles away.
I spent years avoiding cocktails like the gimlet because it generally appeared on the "Martinis" section of the menu – a section that usually consists of a list of sweet, over-the-top drinks that resemble anything but an actual martini.  Martinis should be icy cold, strong, and small, and should include small amounts of ingredients that only enhance the flavor of the main ingredient (which should be the actual alcohol), not cover it up.  Similar in size and consistency to a shot, but meant for prolonged sipping (not gulping).
The Gimlet is a perfect example of a martini, depending on how you make it (of course). A "real" gimlet has at least twice as much gin or vodka than the rest of the ingredients combined, depending on how sweet you like it.  My substantial  research (at least 15 minutes) tells me that the main variables are whether you use gin or vodka (with vodka being the current trend, gin the more traditional) and whether you use lime juice and simple syrup or Rose's lime juice.  Some recipes use no sweetness at all, just the alcohol and lime juice. You could dress it up with mint, cucumber, or other additions if you're feeling particularly trendy, but this drink definitely doesn't need it.
And in the realm of a go-to cocktail, this is certainly one of the easiest to always have on-hand. Even when we no longer live in Southern California and have delicious local limes year-round, I'm sure there will always be a bottle of lime juice in the fridge.
Sour, sweet, and best served as icy as possible, a gimlet is a perfect drink to order in any season, though on warm evening it's particularly good. Serving it in a martini glass or champagne glass is fun if you're in the mood, but it's just as good in a normal cocktail glass. Also good to prepare oneself for dinner in front of the television on a Sunday night, I can say from experience.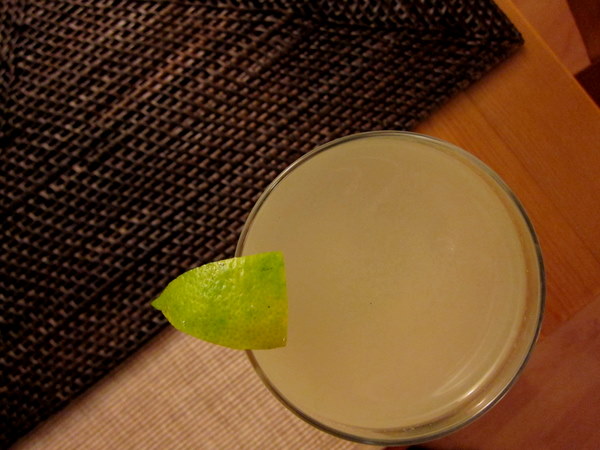 Gimlet

Makes 1, easily scalable

2 oz. vodka or gin
1/2 oz. lime juice
1/2-3/4 oz. simple syrup
Lime wedges for garnish (optional)

– Combine and shake ingredients Fill a cocktail shaker halfway with ice. Add the alcohol, lime juice, and simple syrup. Shake and taste, adjusting ingredients as desired. Strain into a cocktail glass and garnish with lime slices, if you want.